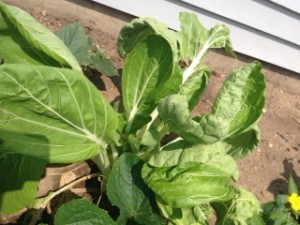 This year we are growing a mystery garden of sorts which has made it even more fun. A friend dropped off left over seedlings and the markers had all washed away. I love this time of year when I can plan meals based on what's growing just outside our back door. This recipe was delicious with home grown garlic and bok choy and pretty quick and easy to make.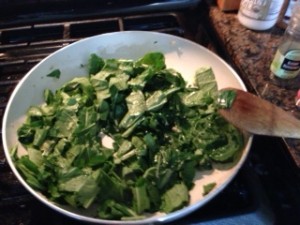 What you need:
2 bunches bok choy
1 inch of ginger,
grated 5 cloves of garlic, pressed
soy sauce
2 T grapeseed oil
1 pound of chicken breast
1 1/2 cups of rice salt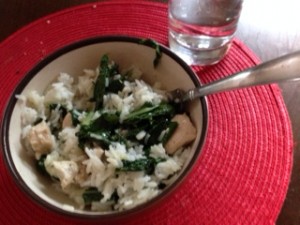 What you do:
Boil 3 cups of water for rice and let rice cook while stir frying.
Cube chicken and season with salt, pressed garlic and cook in wok or pan with grapeseed oil. Once cooked through set aside.
In same pan stir fry bok choy with remaining garlic and ginger just until greens become slightly wilted.
Splash soy sauce to taste just before removing from heat and add cooked chicken back.
Place rice in bowls and top with stir fry. Enjoy!