I came across this recipe from the Minimalist Baker and thought it was a perfect treat for the winter months. I often say food is the easiest and hardest thing to change when it comes to wellness. If food doesn't taste good why would you want to eat it? That's why I like to share a treat at yogapuncture especially when its made with whole foods that nourish the organs of the season. 🙂 Here is my version below, the bold ingredients especially nourish the kidney/urinary bladder system of winter.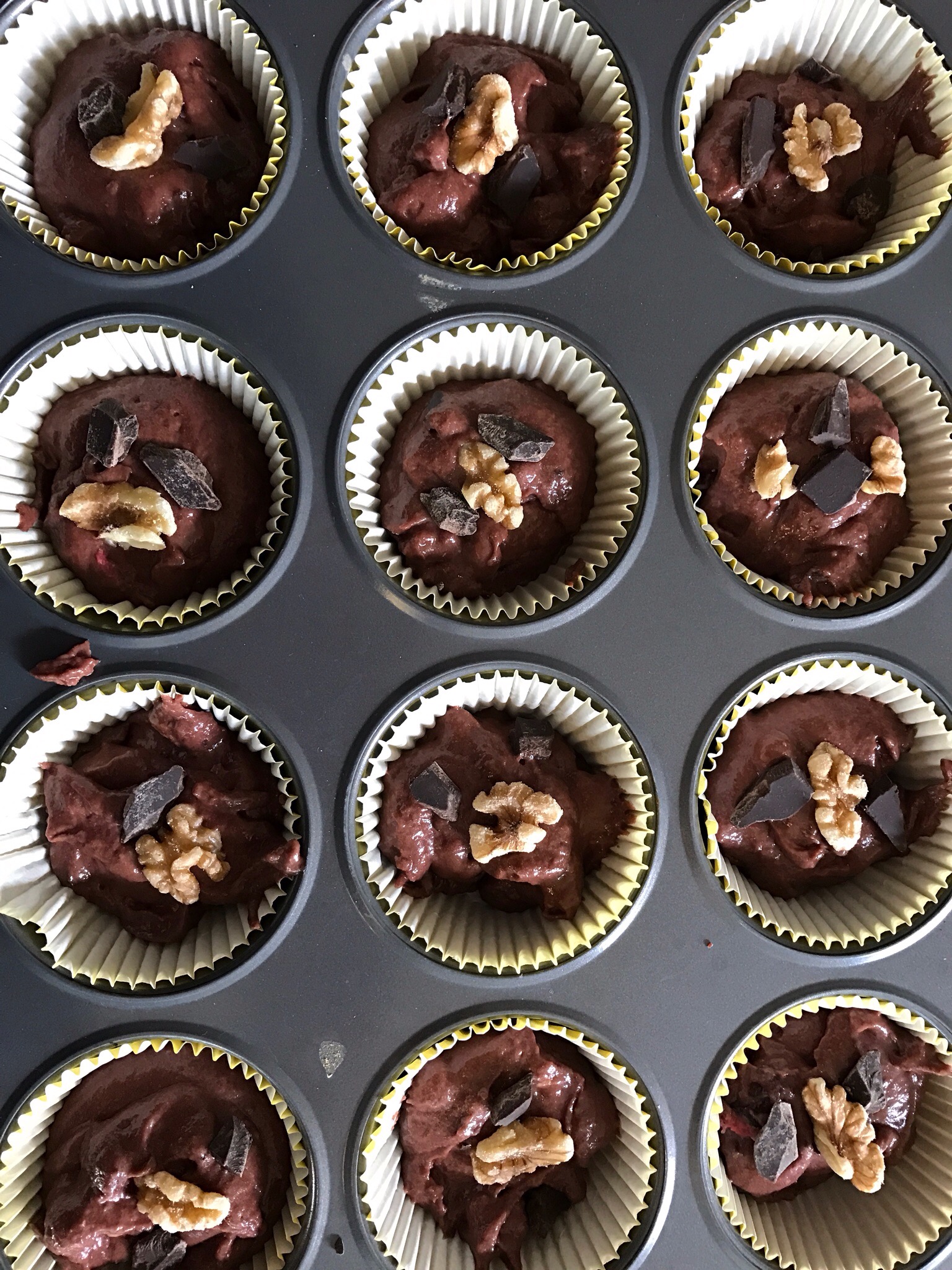 ** It is not vegan or nut free so feel free to use the original recipe if that works better for you
What you need:
2 eggs
1 cup roasted beets (if you really don't have time for roasting, Trader Joe's sells peeled, roasted beets all you need to do is puree yourself)
1/4 cup honey (local if possible)
10 dates (soak for an hour before starting to prep muffins)
1/2 tsp Himalayan sea salt.
1 teaspoon vanilla
1.5 tsp baking soda.
1/4 cup melted coconut oil
1/3 cup unsweetened coconut milk
1/3 cup cocoa or cacao powder
1 1/3 cup flour
1/3 cup chocolate chunks + more for topping
1/3 cup walnuts + more for topping
What you do:
Preheat over to 375 and line muffin tin with liners
Place beets, soaked dates (I tore into pieces before putting in), coconut milk and melted coconut oil in food processor or blender. Blend until smooth
Mix wet ingredients and eggs with baking soda, salt, cocoa powder in mixer. Slowly add flour 1/3 cup at a time until all ingredients are well blended.
Add chocolate chunks and walnuts and stir
Pour batter evenly into 12 muffin tins. Top each muffin with a couple pieces of chocolate chunks and a walnut.
Bake for 15-18 minutes or until a fork comes out clean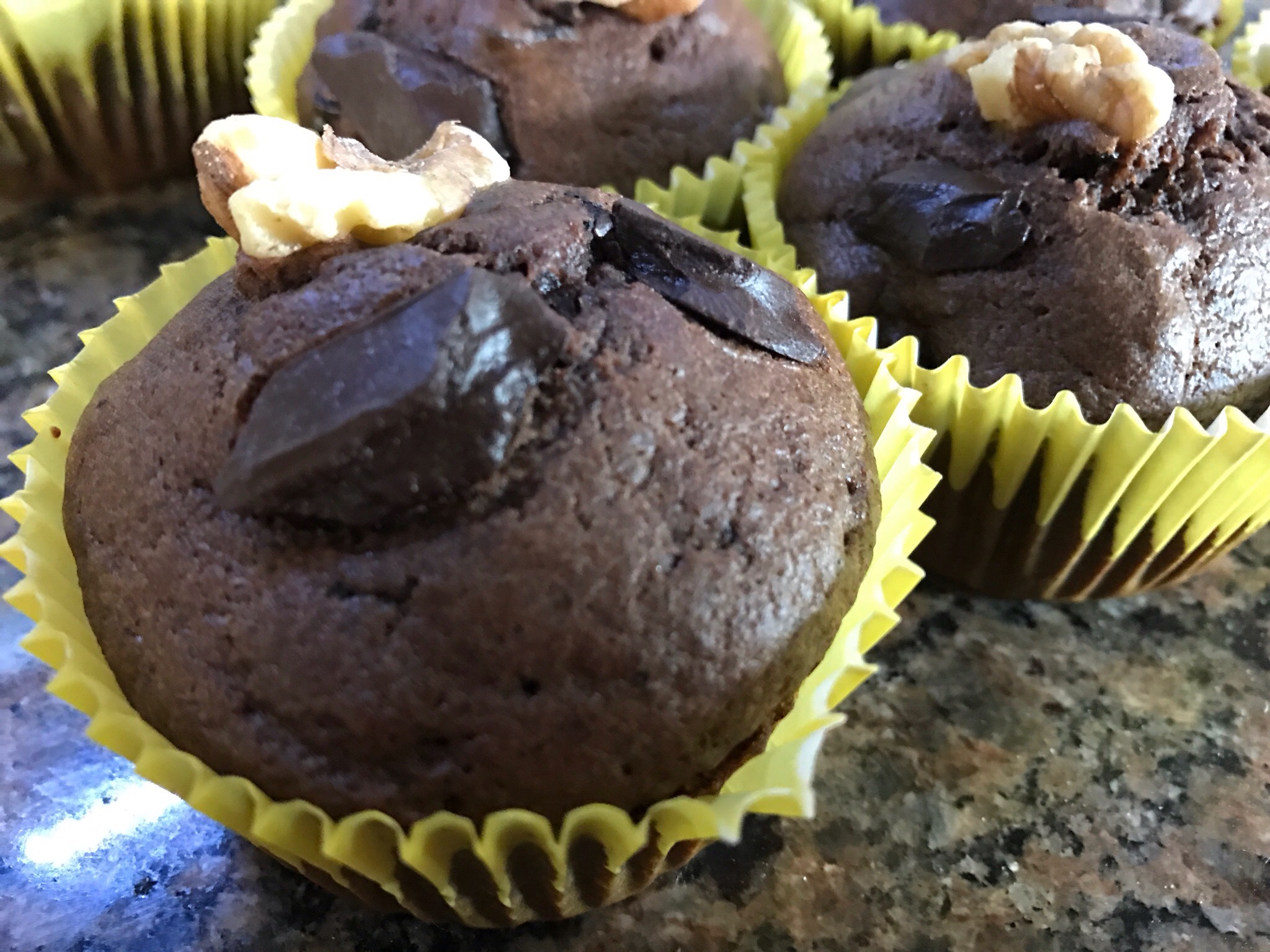 Enjoy!