I have been interested in Eastern traditions for about as long as I can remember. My father passed away at home when I was 16 and I was so impressed with the hospice nurses I felt a calling to serve. I was quickly disappointed with Western Medicine and the lack of time I had to care for my patients in a hospital setting.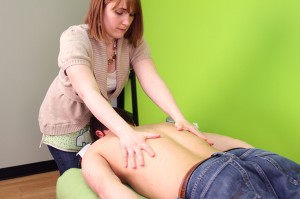 As luck would have it I wandered into a cadaver lab field trip that ended me leaving a career in nursing for massage therapy and the rest is history! Massage therapy gave me a strong foundation in how the body works (and how to eventually learn the art of gentle acupuncture).
Shortly after I pursued a certificate as a hatha yoga teacher and in the midst of training and lots of stress I found myself in the emergency room for an ovarian cyst that ruptured. For months I dealt with pain that no one could give me relief from or answers for. When I returned to my mat the pain dissipated and I continued my studies entering an intense program for Oriental Medicine. I again developed irregular cycles and had pain and constant fatigue.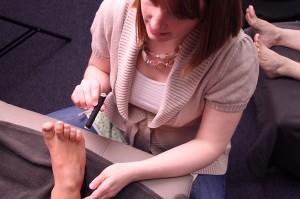 It took me years to combine my many years of studies to heal my own body and became pregnant. I gave birth naturally and free of pain medications at home with the support of 2 midwives, a doula and my husband. I feel a special passion in regards to women's health especially regarding painful and irregular periods and how stress affects the body. This blog is geared towards empowering you to have the highest quality of life with simple tools, remedies, and natural alternatives. Thanks for stopping by!
++++++++++++++++++++++++++++++++++++++++++++++
TERMS OF USE:
Medical & Health Information
Any information on this Facebook Page is not meant to diagnose, prescribe, cure, or treat any illness or disease: it has not been evaluated by the FDA. Neither are the products mentioned on this website meant to do the same: they have been evaluated by the FDA. Information here is strictly for informational and educational purposes only and is not medical advice. Please seek a qualified health professional of your choice when making health choices for yourself or any member of your family – pets included. By proceeding to read articles / posts, look at pictures, watch videos, contact Sarah Canga, and listen to audios you agree and accept these terms.