This is a good recipe about balance. Its a hearty meal with lots of health benefits that I like to pair with tortilla chips and sour cream and shredded cheese. The warming nature of the chili itself along with the spices helps to counteract the cooling nature of the sour cream and shredded cheese. Because life is too short to skip the sour cream. 😉 Its also a quick and easy meal, 30 minutes or less to make. I've bolded the ingredients that especially benefit the kidney energy of winter.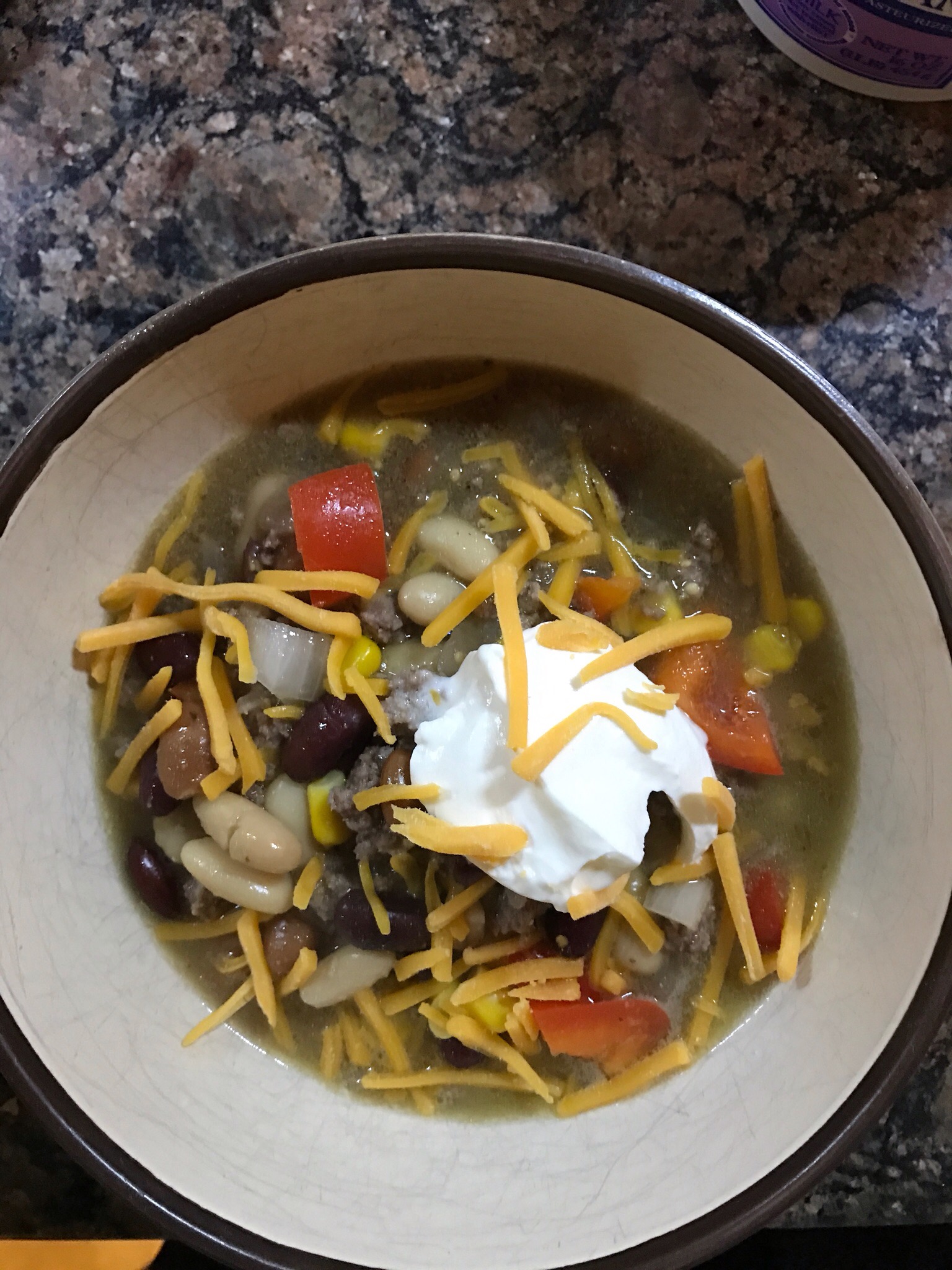 What you need:
small onion
1lb ground beef (preferably grassfed)
1 red pepper chopped
1/2 cup corn
1 can red kidney beans
1 can white kidney beans
1 can pinto beans
2 12 oz jars of salsa verde
sea salt (I use pink himalayan salt)
black pepper
cumin
shredded cheese
sour cream (or greek yogurt)
cilantro and avocado for garnish
tortilla chips
In a stock pot brown meat and onions, season with salt, pepper, cumin. I eyeball this maybe a tsp each of salt and cumin and 1/2 tsp of pepper. Drain excess liquid.
Add pepper, corn, beans and salsa. Simmer on low for 15 minutes.
Pour into bowls and top with shredded cheddar cheese, sour cream, avocado and cilantro. Enjoy with tortillas as a side or crumble into chili.
Enjoy!