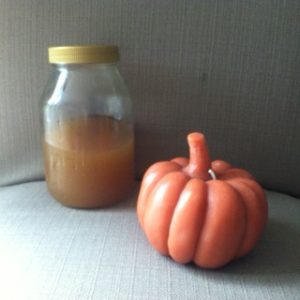 I was inspired to give you a short video about ways you can take fire cider this fall but my ancient iPhone didn't give much volume and you can't really hear. It made me think- how do you best take in info? Do you prefer a blog post, a video, a podcast? Let me know!
As I was straining off my fire cider this morning it gave me lots of inspiration that I thought I would share with you. Here's some quick down and dirty bullet points.
take 1 tablespoon a day to keep the sickies away (mix with honey if you prefer)
if you have chills and a fever add some honey and cayenne pepper and take every hour, take a nice hot bath and wrap yourself up in wooly socks and blankets until you sweat the yuck out
use as a marinade
make a "lemonade" to give to your kids, I do 1/2 of a lemon squeezed, 1 teaspoon of honey in 1 cup of warm water to dissolve the honey and a teaspoon of fire cider. You can add extra cold water if your kids don't like warm drinks. The sweet helps to hide some of the sour of the vinegar.
take the strained off veggies and add to a pot of bones to make stock
add 2 tablespoons to stock when you start cooking to aid in getting more marrow out of the bones
add a tablespoon or 2 to soup right before you eat it for a tangy flavor
What do you think? How do you like your fire cider best?